White Concrete Diamond Shape Earrings on sterling silver stud posts with backing nut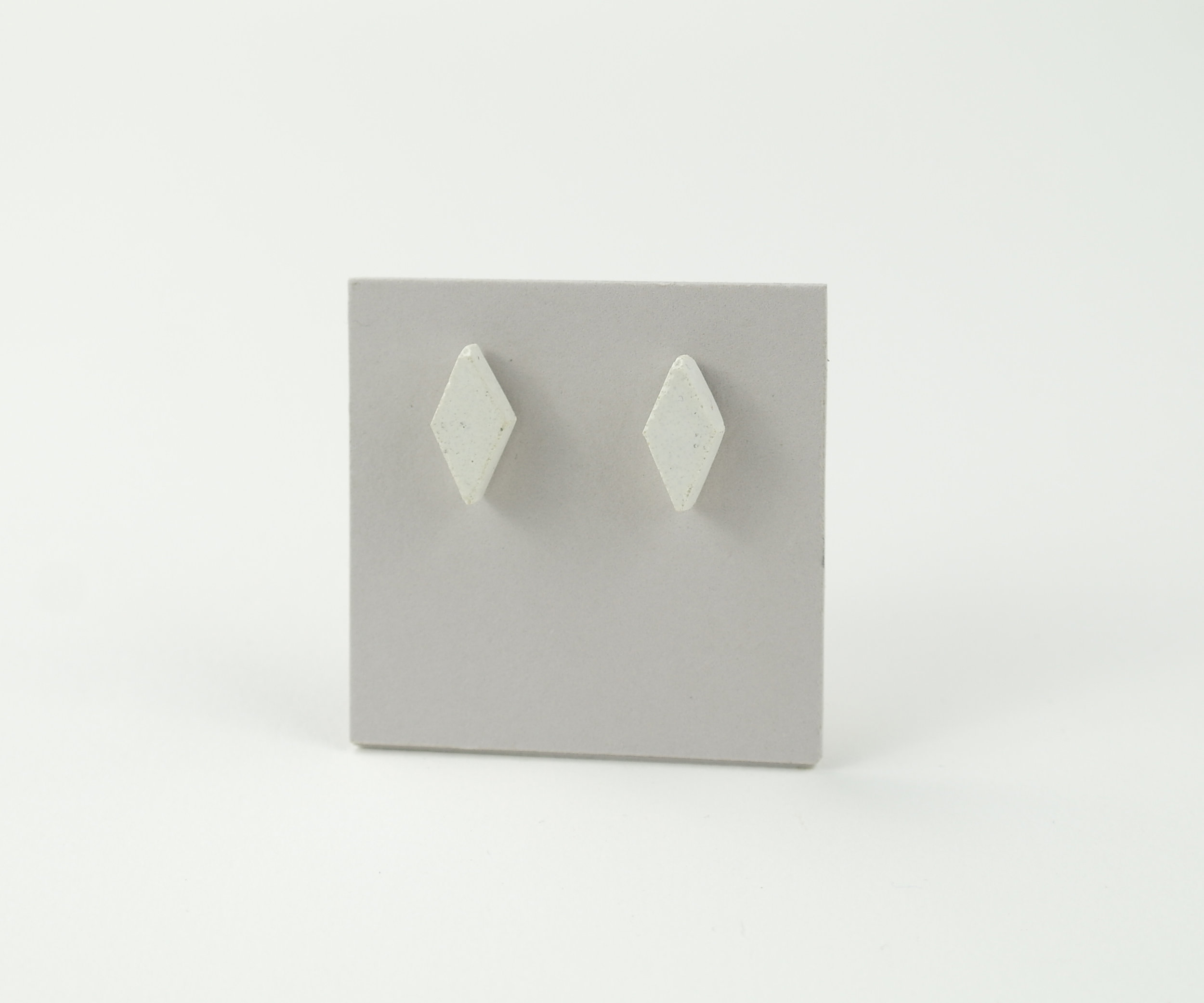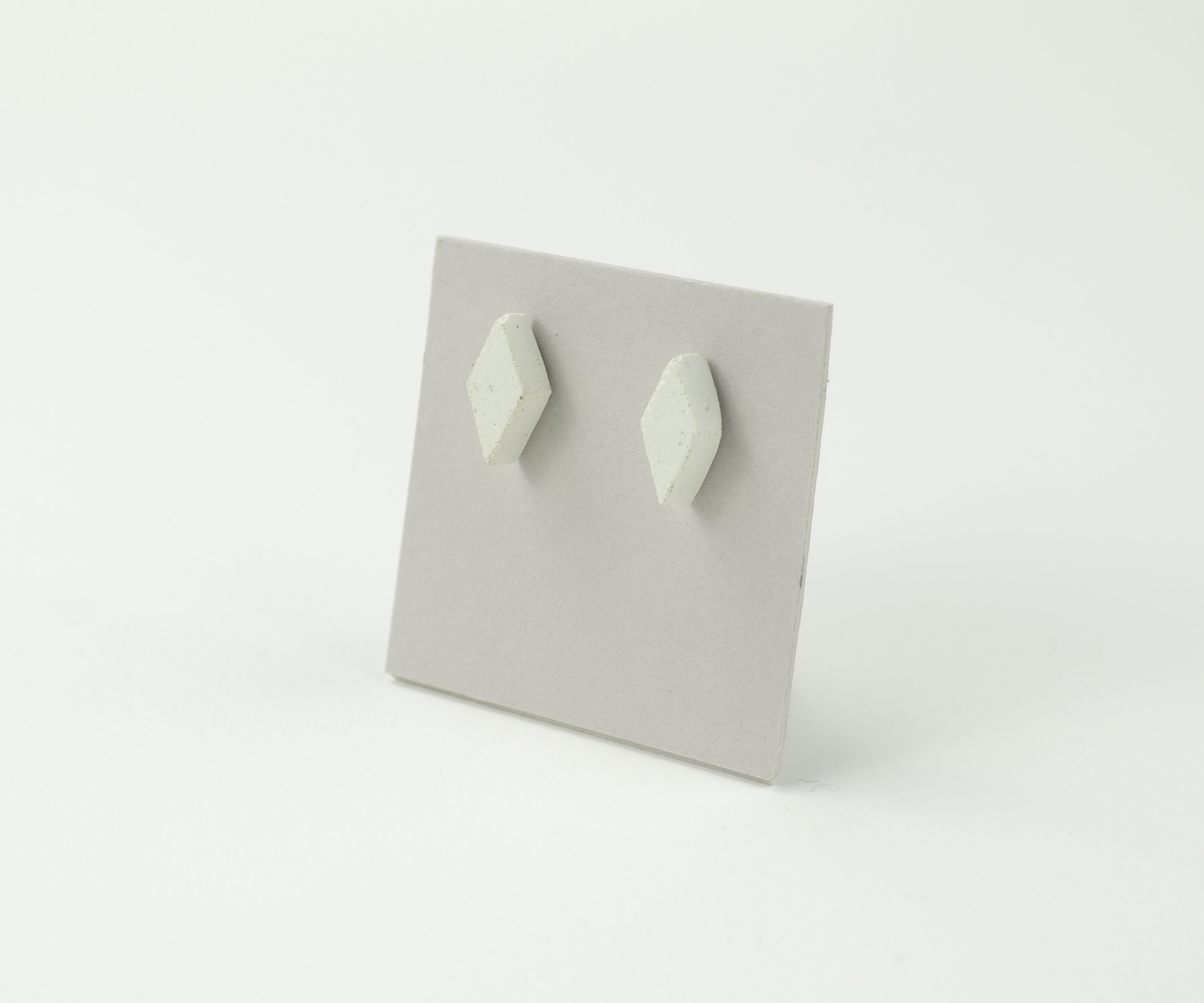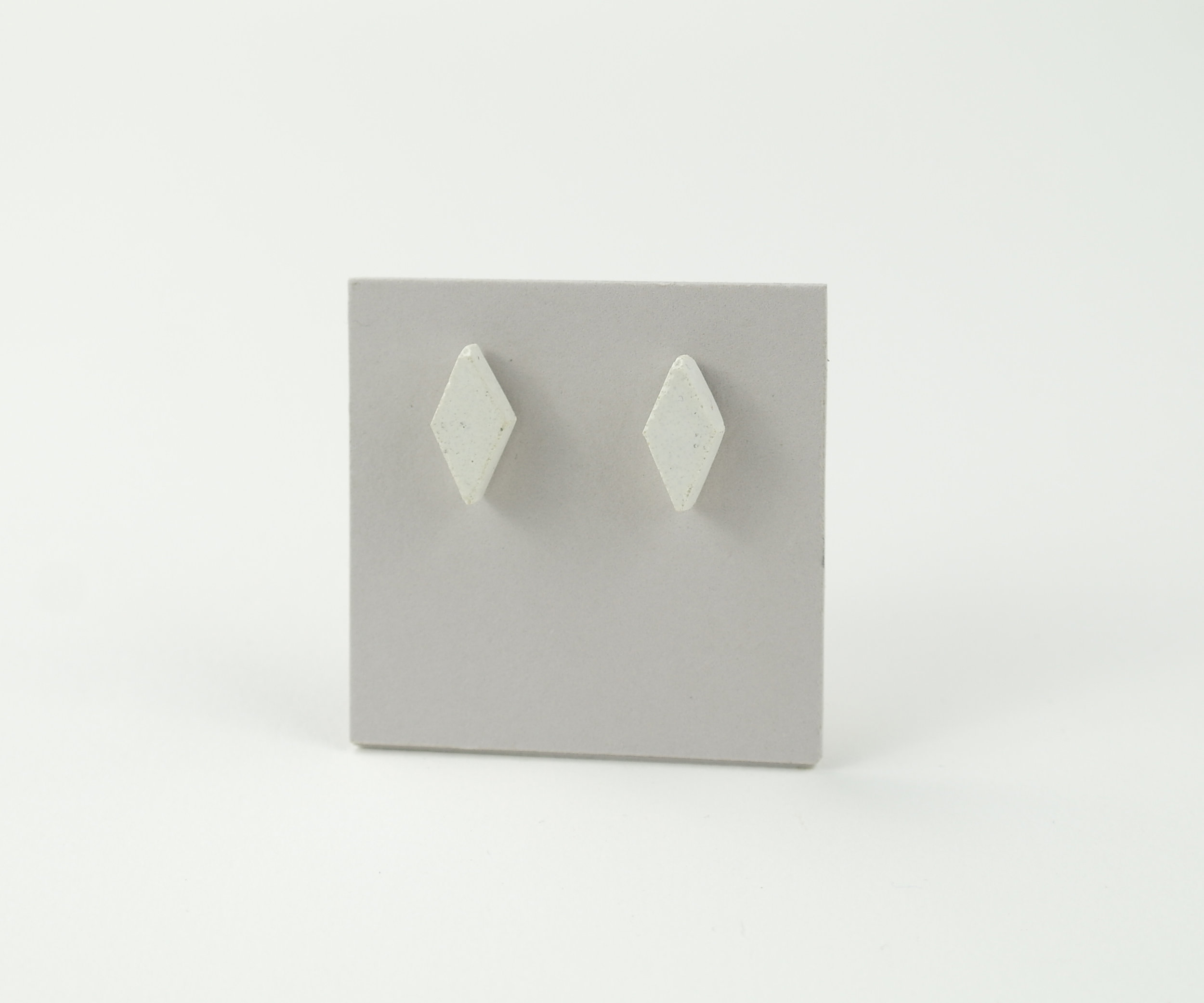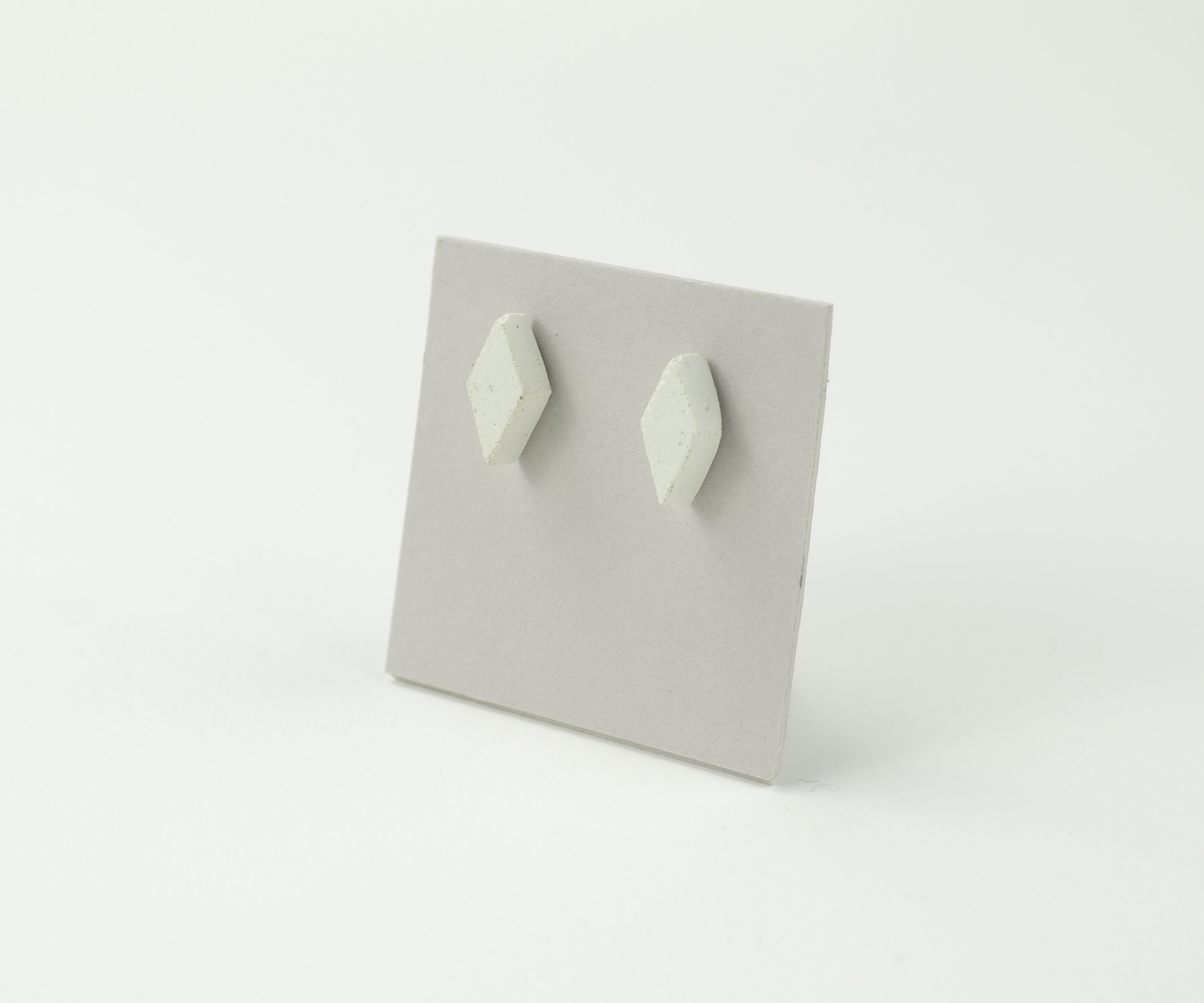 White Concrete Diamond Shape Earrings on sterling silver stud posts with backing nut
This pair of earrings features slightly elongated white concrete diamond shapes on sterling silver posts with backing nut. Each earring is approximately 5/8"x 1/4"x3/16"(LWD).
While I am able to make similar styles, due to the material properties and the casting process, each piece is unique and will have its own look and there will be slight variations in the piece you receive.
Each earring post is set and epoxied into the piece for a very strong and durable setting. All pieces are sealed with a non-toxic waterproof concrete sealer.
Our jewelry is packaged securely and comes in a padded, paper jewelry box.
Bold. Industrial. Handcrafted.
Design WhatHaveYou.